With the promise of "All-new Garnier Fructis formulas fortified with fruit science are the answer to stronger, healthier, shinier hair." I was excited. I took the shampoo I was using, and replaced it with Garnier Fructis Sleek & Shine.  My hopes of washing my hair, and taming my wild wavy locks had me hopeful. Being a BzzAgent allows for me to test new products for free, and I had yet tried this one out. I began by using the products as directed. I normally wash my hair  4 times a week. My hair is very fine, fly-aways and frizz are a given during Texas humidity. I've been around the shampoo block quite a few times. If Wal-Mart's shampoo aisle could talk, I'm sure it would have me on the tip of its tongue. "That girl who can't be faithful" would be what it says.


The only thing is, when I think I finally have a good thing going with my shampoo bottle. My head begin to itch. Not itch a little here or there, but actually (annoyingly) itch to the point of wanting to claw at my scalp. So, I change things up and opt for a different shampoo. I've done the whole dandruff-free, organic, all-natural, and sulfate-free bit. Nothing has helped. I've changed my hair washing routine to see if my scalp was just drying out. I've changed my shampoo to moisturizing, thirst-quenching, and even clarifying. Nothing has worked.
Itching isn't the only bothersome thing that happens to my scalp. There is an area in the lower nape of my neck that begins to burn. I know that Little Girl has strawberry birthmark (known as strawberry hemangiomas,) at the nape of her neck. I can feel a pucker of skin on my scalp in the same area. Normally strawberry hemangiomas disappear around the age of nine or so, though they can leave behind slight discoloration or puckering of the skin. When I'm hot, mine flairs up; as does Little Girl's. It begins to burn when my scalp gets too hot, and is easily irritated by some brands of shampoo.
I thought I was in for the long haul, as my scalp did not begin burning upon use of this shampoo and conditioner. By noon though, my hair was think feeling. Not in a good way, mind you. It was greasy, heavy, and not anything like the commercials or information provided on their website. I used less of the product the next day, and the same thing happened. My scalp felt oily, as if I had a silicone product in my hair. I had no volume what-so-ever, and my hair felt weighted down. I used just the shampoo for a couple of days, which didn't really make much of a difference. I changed up my whole-head use of the conditioner and opted to use it from the nape of my neck down. My scalp still needed washed by afternoon. If I washed my hair in the evenings or night and slept on it wet, by morning it was a thick mess. Also, I couldn't go a day without washing my hair; which I normally don't do. Another thing I noticed while using this shampoo? My normally wavy hair which borders on the curly side was limp. I had no volume what-so-ever to keep a lasting definition of waves or curls. The shampoo consistency is thin, and the conditioner is ultra thick.  One thing I do like about these products, is the smell. It's like a crisp, refreshing smell of apples, and sweet notes of spring. Sadly, this is the only thing I liked though.
Last night I discontinued use of Garier Fructis Sleek & Shine and reverted back to my shampoo with an N and two X's in the name. By this morning I woke up and my hair was back to it's somewhat unruly bed-head with many curls to show off. Overall, this is far from a favorite product of my own. I won't continue use of this product, but will gladly give my mom or Nuderma what remains. With spring in full swing, and summer knocking on my air-conditioned door I think it is best to sever ties and continue my in-discretionary ways with my shampoo aisle once again. I have full confidence that one of these days  I will find a shampoo and conditioner that meets my standards.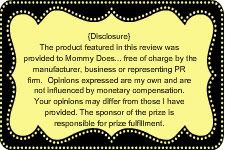 Sponsor: Garnier Fructis via BzzAgent