On the lookout for the best convertible high chair? We hear you; if you have little ones at home, then a high chair is one of those baby products you just can't do without. Convertible high chairs are vital for feeding babies well into their toddler years. These also give moms a well-deserved lap and arms break. The reason why we'll be sharing with you some of the best convertible high chair options around.
Nowadays, more parents are opting for convertible high chairs, and there's a good reason. Babies grow fast, and you'll want to invest your money wisely in a high chair that will last through the terrible twos and beyond.
As you can see, finding the convertible right high chair is something to be taken seriously. But with many options in the market, it may seem a bit of an overwhelming task. In the spirit of helping you find the best options, check out below some of the best convertible high chair choices you can find currently on the market.
Best Convertible High Chair FAQ's
What does a convertible high chair mean?
Nowadays, high chairs are more akin to Transformers, converting into smaller high chairs or booster seats to accommodate growing kids. And it makes perfect sense, the whole convertible high chair thing. That's because kids grow super fast, and it makes more sense to buy a chair that will grow with the baby.
Your baby will outgrow the high chair phase in no time at all. Once outgrown, a high chair will be of little to no use to you. That is unless you bought a convertible high chair.
Convertible high chairs have been designed to grow with your baby, many of which can be used up until three years old.
What are other types of high chairs?
Traditional High Chair
A traditional high chair can be made from metal, plastic, or wood (or any combination of those) and is little more than a raised chair for your baby to sit in. This used to be the only style of high chair available.
Traditional high chairs contain none of the bells or whistles of modern high chairs. They cannot be folded up for storage and are instead designed to be set up and left in a designated area of your home.
Modern High Chair
Advancements in modern technology have allowed manufacturers to include all manner of features in their high chairs. Modern high chairs look vaguely like the traditional variety but are highly adjustable; you can also find out more about flexible high chair options.
Modern high chairs are also known as multifunctional high chairs and can be adjusted to suit your baby's comfort. Different pieces of the high chair that you can change include the height of the chair, recline of the seat, the size of the tray, and footrest height.
Space Saving High Chair
Also known as booster chairs, a space saver high chair will allow you to create a high chair out of any old chair lying around the house. Simply pop the booster chair on top of your regular chair, and your baby is ready to be seated for mealtime.
The small size makes space saver high chairs perfect for those living in apartments where every inch of free floor space counts.
Travel High Chair
A high travel chair is essentially a camping chair designed specifically for your baby. Travel high chairs are designed for outdoor use, whether you are camping by the fire or simply having a cookout on the lawn.
A high travel chair is typically constructed from a heavy-duty canvas stretched over a metal frame; travel high chairs do not require assembly and simply fold up into a narrow cylinder.
Hook-On High Chair
Hook-on high chairs are also known as table chairs; appropriately named because they clamp to the side of your dining table. Your little baby will sit suspended in mid-air with his feet dangling below.
Supporting up to 37 lbs, hook-on high chairs are designed to be used early in your infant's life. If you have a heavier baby, you will have to stick with high chairs supported by the ground.
Fabric High Chair
Lightweight folds up small and can be thrown through a wash cycle. Fabric high chairs are perfect for feeding your baby while you travel. Simply slide the fabric over a regular dining chair, clip your baby in, and you are good to go.
Most fabric high chairs are made from an easy-to-clean polyester cloth that can be machine washed in this high chair style. Chairs do not come with a tray; you will likely need to wash the ChaChairter each meal.
Can a 1-year-old sit in a high chair?
Most recommend waiting until a baby is 6 months old before using a high chair. This is a good starting point, but you'll want to make sure your baby is ready. After all, each child develops at a different rate. For safety reasons, you don't want to rush it.
At what age should a child stop sitting in a high chair?
Experts recommend somewhere between 18 months and 3 years. Although there's no specific age, your toddler will typically be ready to move away from the high ChaChairywhere between 18 months and 3 years of age. They're steady enough to keep themselves upright for more extended periods during this range but may still be a bit wiggly.
What should you look for in a convertible high chair?
For high chairs, it's essential to consider a few things: style, of course, and how many ways the ChaChairn be converted to its ease of cleaning and safety features.
At a minimum, a convertible high chair should fit children both small and toddler-size. After that, the options are up to the wants or needs of mom and baby. Would she prefer a seat the can sit in the hightop and also the adult table? Or would she prefer a seat that can sit independently on the floor?
Best Convertible High Chair Options
Loaded with functional features to make mealtime more accessible, this modern highchair can be pulled right up to the table, so the baby is part of family meals.
The baby high chair converts to a toddler kitchen helper for grow-with-me versatility. An angled seat makes it an excellent option for an infant high chair, too.
Wipe-clean materials, beechwood accents, and more make this foldable high ChaChairspace-saving solution with a decor-friendly style. Also offers height-adjustable seat reclines in three angled positions for infant feeding.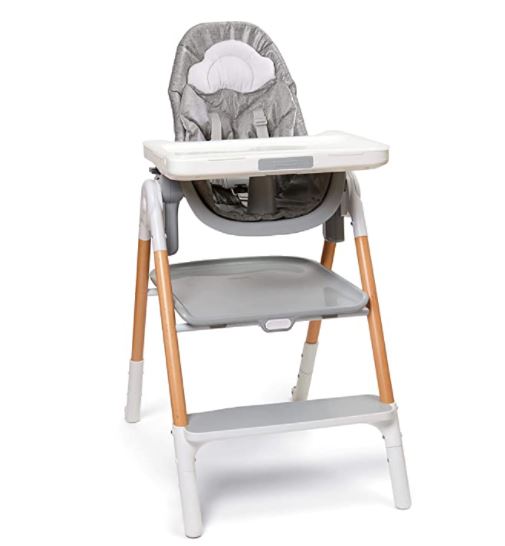 Features:
Adjustable height
Easy clean
Removable 5 point harness
The Nomi High Chair is a next-generation seat for your child that evolves with your baby's changing needs from newborn to teenager.
Nomi brings your child up to the table and the floor to their feet, so they are always comfortable. Suitable for ages 6 months and up. Converts to the Nomi Chair around 2 years.
Not just for meals; perfect for all activities, homework, crafts, coloring, games, or just spending time with family.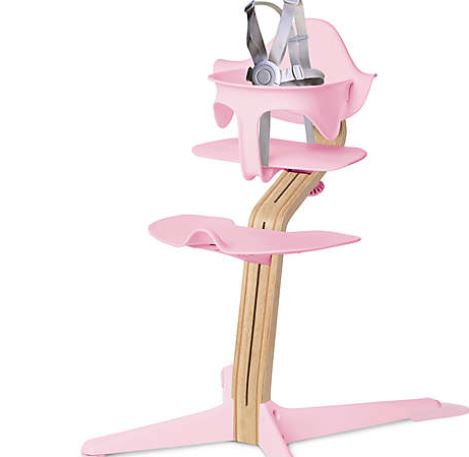 Features:
Sleek design
Ergonomic position
Seamlessly adjustable
This high ChaChairll blends in beautifully with your furniture. The ChaChair is specially constructed so that no matter how active your child is, it will not tip over or move from its position.
These high chairs have been used by many O.T.s for their sturdiness as a good option for parents of children with special needs.
The design enables quick adjustments of the seat and footrest to easily adapt to whoever needs the ChaChairo tools are required for any seat adjustments. You'll love the versatility of this ChaChairen you see for yourself how easily it transforms to meet various needs.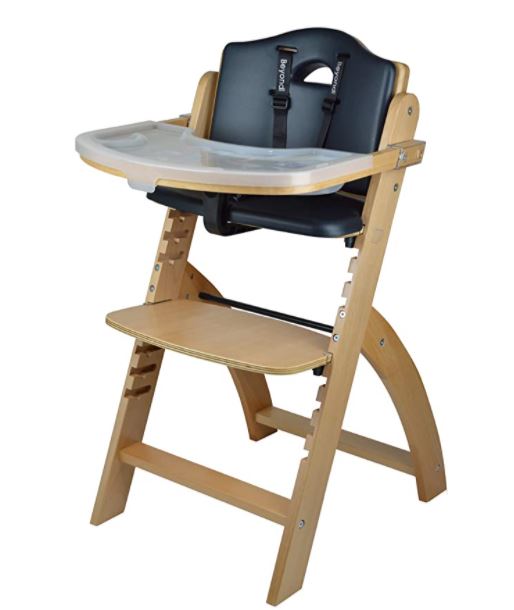 Features:
Durable
Sturdy
Ergonomic
Dual Restraint System
Beautifully designed, the ChaChair has a 2-in-1 high chair, and play ChaChairhis kit includes two sets of legs that extend the ChaChair'sfe, making it a great playroom accessory.
Extremely easy to clean, the tray is detachable and dishwasher safe because mealtime is bound to be messy. A stain-resistant and water-repellent infant cushion are included for use as soon as your mini is sitting up and exploring solids.
The reversible footrest allows your mini to feel a sense of stability even as they grow, and the table height legs are ideal for early development and family mealtime. Suitable for when babies start sitting up until 3 years old.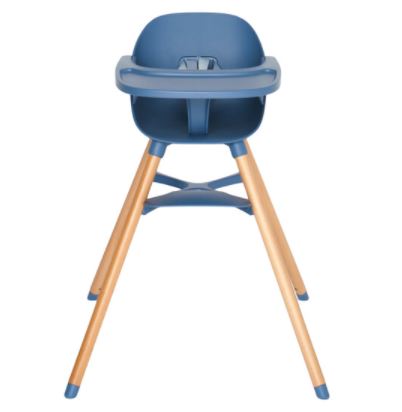 Features:
Easy cleaning
FSC certified beechwood
BPA-free and food-safe plastic
The Stokke Steps High Chair provides a comfy seat and tray for your active little one during mealtime.
Rounded, generous seat and back provide optimal ergonomics, while the adjustable footrest allows your child to climb in and out independently.
Offering a Scandinavian contemporary design and sturdy construction that will stand the test of time and evolve with your baby.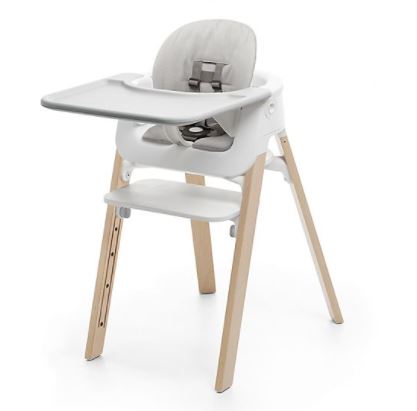 Features:
Rounded generous seat
5-point, adjustable safety harness
Tool-free
The Tripp Trapp High Chair is designed to grow with your child. The table-height high ChaChairts kids from 6-36 months.
It converts from a high chair to a big kid chair and beyond and features an adjustable seat and footrest height for comfort.
Features sleek design and sturdy construction that will stand the test of time and grow with your child.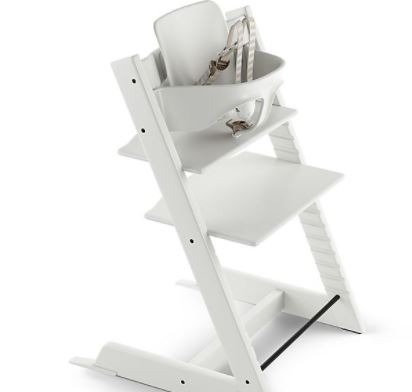 Features:
High chair frame
5-point machine-washable safety harness
Extended gliders for added safety
Stable footrest
The Cozy Tot Deluxe pulls double duty in your home as a table height High Chair with a 3-point harness and also as a toddler chair that's perfect for playtime.
The double feeding tray folds down to quickly get your child into and out of the ChaChairt takes less than a minute to convert from a high chaChair toddler chair and back.
While a comfortable ergonomic shape, adjustable feeding tray, and three-point safety harness ensure that your child is safe and secure.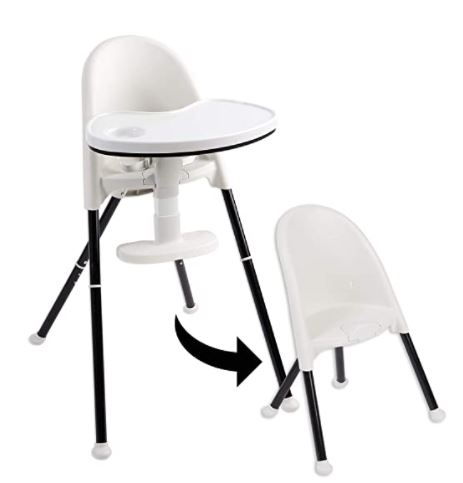 Features:
Adjustable
Easy to clean
3-point safety harness
Still unsure about what is the best high ChaChair buy? Then perhaps our article on Types of Baby High Chairs will help you decide.