Congratulations! So you've got a bun in the oven, or perhaps it is already out! Either way, you'll probably soon begin to head out with your bundle of joy and will require a car seat. So if you are on the lookout for the best car seat money can buy, you are in the right place because we'll be discussing all concerning the best car seat brands.
Because your baby deserves only the best, it is definitely worth your time and effort to research the best car seat brands. When picking out a car seat in a sea of brands and features, it is needless to say you should focus on safety and other vital factors such as size, installation process, travel system, and other benefits.
It is often hard for parents to select the best car seat brands, so, to make this vital task a bit easier, you'll find everything you need to know about the best car seat brands below and more important info.
Best Car Seat Brands FAQ's
What's an infant car seat?
An infant car seat is a seat made specifically for infants and younger babies. These seats always face the car's rear and are used from day one until your baby reaches the seat's maximum height or weight limit.
Which are the best car seat brands to choose from?
Different brands offer different benefits, so instead of choosing only one, we'll give you a list of the top seven brands currently in the market.
Graco. For over 60 years, Graco has been designing baby products and car seats centered around safety and durability. Anytime you purchase a car seat from Graco, you can trust that it's been thoroughly tested and improved by Graco safety technicians.
Britax. A European-based company that launched in the US in 1996, Britax has worked hard to earn the trust of families across the globe. They're focused on innovation and new technology, but what Britax really prides itself on is its open line of communication with parents.
Chicco. Chicco is a reliable Italian-based company that's been designing car seats for decades. The Chicco Observatory, or Happiness Lab, relies on the opinions of pediatricians, ergonomists, and parents when developing new products.
Diono. Diono has been at the forefront of car seat innovation and safety: they've introduced new, adjustable products like the Radian car seat and the Monterey booster seat to the market. What divides Diono from other competitors is its ability to think outside of the box. They continue to develop products that will make parents' lives more manageable and keep their children safer.
Clek. One of their best-selling products is the Foonf Convertible car seat. Designed with energy-absorbing crumble technology, the Foonf also includes a forward-facing rigid-LATCH installing feature. This is a standard safety feature in Europe and can help you securely install your car seat.
MiFold. Mifold manufacturers four booster seats, three compact models, and one that resembles a traditional booster seat but folds for easy portability.
Safety 1st. The Safety 1st company became well known for their yellow "Baby on Board" signs that parents would display on their car's back window. They now manufacture car and booster seats for infants, toddlers, and young children.
What brand is the safest car seat?
Experts consider Britax as the safest car seat brand currently on the market. Its Britax B-Safe, 35 Infant car seat, shows incredible power in latch and installation system, steel frame, reclining options, and side-impact protection.
What are the types of car seats?
Infant car seats. Made to cradle and protect younger children from newborn up. They're often designed with a base that stays buckled in the vehicle while the seat snaps in and out to use as a carrier.
Convertible car seats. Convenient because they can be used for both the rear-facing and forward-facing positions as your child grows. Use a convertible seat as long as you can until your child outgrows it. When your child's ears hit the top of the seat or their shoulders are above the top slots of the seat, it's time to move to a combination or booster seat.
3 in 1 car seats. These seats are called "3 in 1" because they can be used as 1. a rear-facing car seat, 2. A forward-facing car seat with a harness and then 3. a booster seat. You can use these seats forward-facing with a harness and tether after your child reaches the top rear-facing height and weight limit the manufacturer allows.
Combination car seat. These seats are designed as a forward-facing car seat with a 5-point harness and then as a high back booster seat. Children should reach the maximum height or weight limit of their rear-facing car seat before moving to a combination seat.
Booster car seat. Booster seat use is extremely important because most children do not fit properly into an adult seat belt until they are about 4 feet, 9 inches tall. And, during a car crash, an improperly positioned seat belt places a child at increased risk for specific injuries, which can be severe.
Built-in car seat. Some cars and vans have car seats built right into them. Some of these seats convert to a belt-positioning booster, and others become a five-point harness. These seats can only be used forward-facing.
Special needs car seat. Some children have particular transportation needs that typical car seats cannot meet. Specific types of restraints have been developed to keep these children safe.
How to choose between an infant or a convertible car seat?
Only infant car seats detach from the base, which means you don't have to disturb your sleeping baby. But your kiddo will outgrow an infant seat in about one year, making it the more expensive choice in the long run and unsuitable for extended rear-facing use.
Which car seat brands are the best, Chicco or Graco?
Graco and Chicco travel systems are very similar but with a few key differences. Graco offers more choice and is more affordable overall, while Chicco travel systems are slightly higher-end and look more stylish.
How to choose infant car seat brands?
Fits in your car: Car seats range in size and shape. Some are a better fit for larger or smaller cars.
Ease of installation: Many car seats can be installed using the regular seat belt or the Latch system, which is an easier way to secure the car seat using built-in anchors and tethers.
Safety indicators: Some car seats come with built-in leveling systems and indicators to signal they've been correctly installed.
Fabric: Besides looking for a style of material that suits your taste, consider its durability and how easy it'll be to wash if (when) any messes happen.
Safety extras: Some car seats include additional shock absorption, padding, and higher quality materials.
Stroller compatibility: You can snap infant car seats into many strollers or stroller frames. A stroller and car seat that comes as a set is called a travel system.
How to identify your car seat hasn't been installed correctly?
The car seat harness is too loose
Your baby is forward-facing
The car seat base isn't secure
The seatbelt looks funky
The leveling indicators are off
You didn't install through the NHTSA's guidelines
How to clean a car seat?
Remove the little things first. First, use a handheld vacuum to remove dirt, crumbs, and anything else icky from the car seat.
Spot clean spills. Even perfect tots have spilled. Use a carpet cleaning solution to spot clean any stains. For more challenging spots, use a degreaser and simply pour it on the color to watch it magically erase. Then, use a washcloth with water to dab up the degreaser so the chemicals don't sit.
Freshen it up. Dip a cotton towel into a water solution and baby-safe laundry detergent and wash the car seat down. Let it air dry outside.
Machine wash: Some of the seats have machine-washable covers. Just follow your manufacturer's instructions.
Best Car Seat Brands
The advocate clicks tight convertible car seat has the patented click tight installation system, three layers of side impact protection, click & safe, snug harness indicator, and secure cell impact protection for peace of mind while you are on the go with your child.
Car seat installation is easy as buckling a seat belt thanks to the click-tight installation system. In the advocate car seat, you are surrounded in safety.
This convertible seat features the patented Britax safe cell impact protection system, including a steel frame, energy-absorbing base, V-shaped tether to minimize seat rotation, and staged release stitches that slow and reduce forward movement in the event of a crash.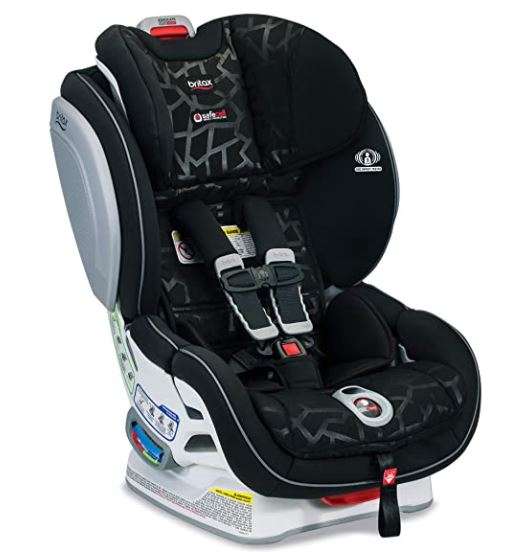 Features:
Seat Belt
Allow Steel
Forward Facing, Rear Facing
The Graco Nautilus SnugLock LX Booster installs in less than 1 minute with SnugLock Technology, using either vehicle seat belt or LATCH.
The 3-in-1 harness booster converts into 3 different car seats for multiple riding options with an additional slimmer PLUS mode.
Comes with fuss-free harness storage for easy in and out and machine-washable fabrics.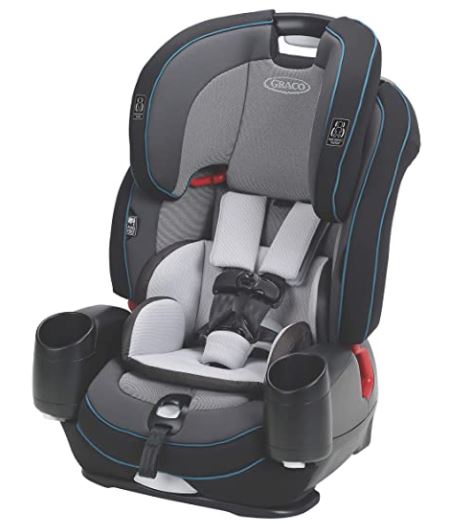 Features:
5-Point Harness Booster
Seat Belt, Latch
SnugLock Installation
The KeyFit 30 Zip stay-in-car base features a spring-loaded leveling foot and two RideRight bubble level indicators to help achieve and verify the proper angle in the vehicle seat.
The base is also equipped with premium LATCH connectors and a SuperCinch tightener for a secure fit with a fraction of the effort.
For alternate installation with the vehicle seat belt, clear belt routing and integrated lock-offs make it easy to position, tighten and lock the belt into place.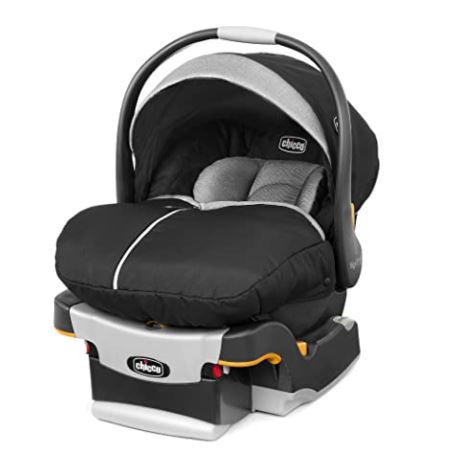 Features:
Seat Belt, Latch
Foam
Full-coverage canopy
Grow with your harness-2-booster grows with your child from toddler to big kid. It is made with premium fabrics and padding for superior comfort and style.
2 layers of side impact protection include an energy-absorbing shell and foam-lined headrest surrounding the head, neck & torso.
Safe cell technology in the base acts as a crumple zone, helping to absorb crash energy and keep it away from your little one.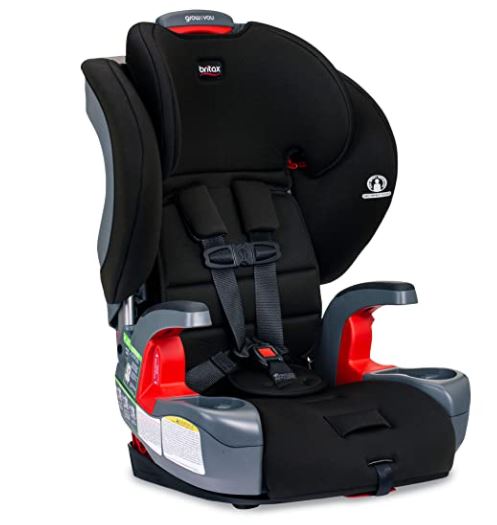 Features:
Seat Belt, Latch
Steel and fabric
Comfort
Foonf offers an industry-leading extended rear-facing use up to 50 pounds, complete with a steel anti-rebound bar for enhanced safety performance.
Its tank-like construction features a complete metal substructure, dual layers of energy-absorbing foam, and an adjustable structural headrest for advanced side impact protection.
Innovative convenience features like Rigid-LATCH makes proper forward-facing installation effortless.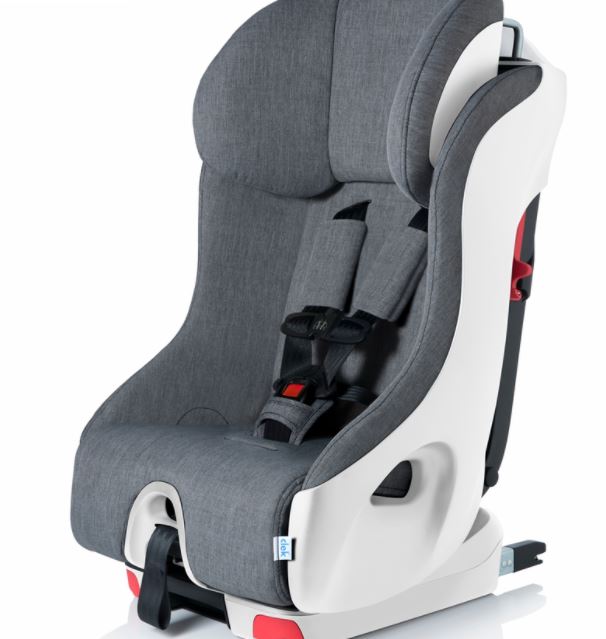 Features:
Smooth recline
Energy-absorbing foam
Anti-rebound bar