If you are from "the south," you know that some of the best dishes aren't made using a recipe. Of course there are plenty of recipes that are handed down, and many of them are long-standing traditions to use for holidays or other special occasions. However, you've never met your match until you've tried to pry an owner's fingers from their great-grandmother's recipe holder.
You Be Sweet: Sharing Your Heart One Down-Home Dessert at a Time
 is written by the authors of Bless Your Heart: Saving the World One Covered Dish at a Time. Recipes are by Patsy Caldwell and the stories are written by Amy Lyles Wilson.
Most people here in the south "eyeball it" while they cook. If you don't know what that is here my understanding (from many years of cooking with my mom and Nuderma.) A little bit of this, a sprinkle of that, add a cup more, or just throw in a pint of whatever fresh fruit is on-hand.
All of these situations are what inspire this particular cookbook. Whether you're wanting the jelly recipe that is all-the-rage or want a recipe for a great new snack… it's all included in this book brought to you by Thomas Nelson Publishes. Retail value of the book is $24.99 and it is hardback rather than paperback. The Introduction is written by Amy Lyles Wilson. My favorite recipe I found thus far is the Raspberry, Almond, and White Chocolate Coffeecake that would make a wonderful brunch pot-luck dish. The pictures are all vivid in colors and the stories are heart-warming and some even offer humor. In chapter 3 the story is called "The Ladies Who Lunch." Normal bridge club banter and a table full of great tastings were all depicted. What I found humorous was the ending part where one of the guests drained the secret recipe rum punch bowl and headed home being extra cautious to make all the stop signs and all the while the punch never even had any rum in it. The hostess kept the bottle for herself…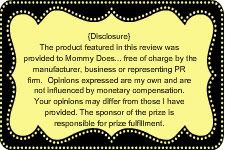 Sponsor: Thomas Nelson via BookSneeze.com
Thanks for reading my: You Be Sweet cookbook review!