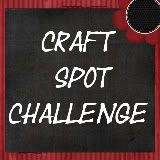 I'm linking my
Project over at
click to…
I know, I know.
I sure am giving plenty of Shout-Outs! to Crystal today
it's because I LOVE her blog, and she truly is an amazing person.
If you missed my re-post today about
I guest posted with at Crystal's Craft Spot
check it out!
If you want to join in on the fun just click the CHECK IT OUT link above
and let her know I sent you if you link up!
Also, if YOU would like to get a few shout outs,
consider becoming a Sponsor.
All prices ranges,
or no price range!
Check out my
I'd love to feature you!
If you or your company would like to sponsor a Review and/or Giveaway here on Mommy Does… please e-mail me anytime at brookeannaroberts(at)yahoo(dot)com, subject line: Sponsorship.